That huge pile of trash and construction debris isn't going to haul itself away. When it's time for spring cleaning or remodeling, many homeowners and contractors turn to dumpsters to hold the waste. 
Renting a dumpster is a convenient solution, but where should you put it? Can a dumpster be put on the street? Well, before placing a dumpster on the street, check local ordinances, as regulations for temporary waste containers in public areas vary by municipality regarding permits, locations, time limits, and safety requirements.
Let's take a deeper look at dumpster placement regulations.
Rules and Regulations Vary By Location
Before dropping a dumpster on your street, check local ordinances. Regulations for temporary waste dumpsters on public streets vary from city to city. Some municipalities prohibit keeping dumpsters on the road altogether, while others have strict rules about dumpster size, location, and duration. Getting ticketed or fined would really dump on your cleanup plans!
You may need to obtain a permit to temporarily place a dumpster on the street. Permits allow the city to register your container, and make sure you follow guidelines. Don't take a gamble on an illegal curbside dumpster drop-off. Remember, ignorance of the law is no excuse for violating dumpster ordinances.
Can A Dumpster Be Put on the Street? Location, Location, Location Matters!
Assuming temporary street storage is legal in your area, your dumpster still needs the right location. Dumpsters cannot block traffic or pose safety hazards. Avoid placing containers on curves, hills, or intersections. Also, leave room for vehicles to safely pass by. Ensure there is adequate visibility for drivers, bicyclists, and pedestrians. And check that the dumpster does not cover manholes, valves, or public utilities.
Check for low-hanging wires before unloading that dumpster. Overhead electrical lines and cables can get tangled on tall debris protruding from dumpsters. You don't want to be responsible for a power outage on your block! Also, keep dumpsters away from storm drains. Any fluids leaking from waste containers could contaminate waterways.
Mind the Time Limits
If street dumpsters are permitted in your municipality, there is likely a time limit for how long they can stay. Some cities may restrict placement overnight or over weekends and holidays. Others cap curbside container rental to just a few days or weeks. Exceeding the deadline can result in citations and fees.
Mark your calendar and set a reminder on your phone to haul the dumpster away on schedule. Don't let it sit so long that it starts feeling like part of the neighborhood. The garbage inside will probably smell well before the permitted rental period expires!
Safety First with Street Dumpsters
That big blue cube sitting curbside may tempt kids to climb and explore. Make sure dumpster lids are kept closed and latched when not actively filling them. This deters curious critters and climbing children.
Reflective tape on dumpster corners also enhances visibility and safety. Bright markings help passing cars see and avoid your container after dark. Just don't go overboard decorating it like a birthday present! While a festive dumpster may give your neighbors a laugh, it is unlikely to comply with regulations.
Are Residential Streets Right for Dumpsters?
While commercial streets may allow temporary dumpsters, many municipalities prohibit them on narrow residential roads. There simply may not be enough clearance for other vehicles to safely pass a hulking container parked on a quiet neighborhood lane.
If your residential cleanup requires a dumpster, place it fully in your driveway. Be courteous of neighbors and relocate it onto your property as soon as the dump truck drops it off. Don't monopolize precious street parking spots with your debris container.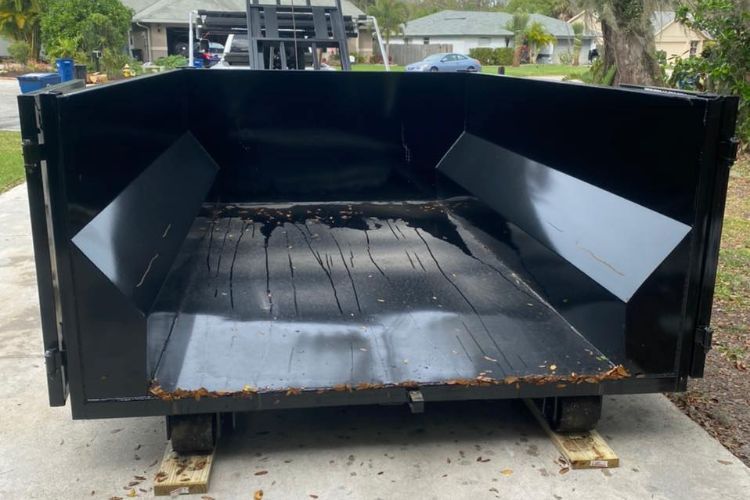 Alternatives to Street Side Dumpsters
If the rules don't allow a dumpster on the street by your home, consider these options:
Rent a smaller container that can fit in your driveway or backyard.
Haul waste to the landfill yourself using a truck or trailer.
Pay for door-to-door waste removal services.
Ask a friend with more property if you can place the dumpster there briefly.
Inquire about any community cleanup days in your area when dumpsters are allowed at curbs.
Invest in your own container to keep on site instead of street rental.
Rules for curbside container rental can be a trashy hassle. But violating dumpster ordinances and safety creates even bigger headaches. Do your homework before dumping that big box on the street! Carefully placing your temporary dumpster will help the cleanup process go smoothly without getting derailed by citations or fines.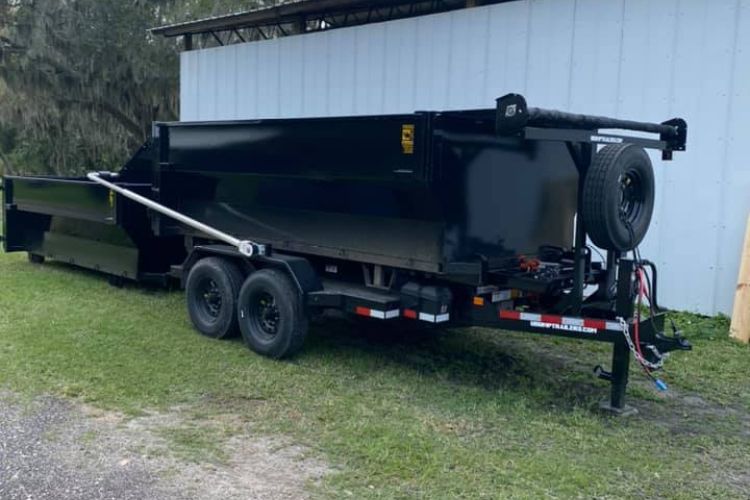 About Parrish Dumpsters by Chuck-It
Renting roll=off dumpsters has never been easier now that Parrish Dumpsters by Chuck-It is on the scene. Turn to us for all of your construction site debris containment needs and simple trash pick-up services. Interested? Please call (941) 499-0211.